Hey ladies, Annie here. Today, let's talk about something you put on every SINGLE day (well, probably) - your bra! So many women, including myself, have spent years wearing an uncomfortable, ill-fitting bra. 

There's nothing worse than painful spillover, tight or loose straps, and constantly adjusting. Say goodbye to sad and painful bras. It's time to make sure that your bra actually fits. A world does exist where you can put on a bra and take a relaxing sigh of relief. Imagine looking in the mirror and thinking, "Wow, I look and feel amazing!" 
The Cups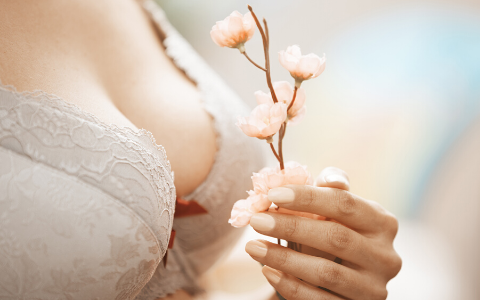 Gaze down at your chest and look at the cups of your bra. Are your boobs spilling over your bra? Is your bra gaping forward? These are signs that your bra does not fit very well. Sometimes I have to try on quite a few bras before I finally find one that works.

If my bra gapes even when I've tightened the straps, it's time for a smaller bra. If I have spillover, I look for a bigger one. Try out memory foam, as it is so comfortable and it contours to the form of your breasts. 
The Straps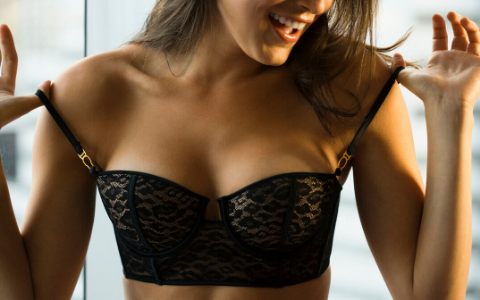 If your straps are digging into your back, your bra does not fit correctly. You don't deserve to endure that type of pain on a regular basis. You wouldn't wear a pair of underwear that digs into your hips and stomach, right? 

So, why wear a bra that digs into your back to the point that it leaves actual indentation marks. OUCH! Or, let's not forget to talk about the opposite problem- your straps keep sliding down. No matter how many times you tighten your straps, they keep slipping. 

This is not only annoying, but it can look unprofessional and ruin family photos. As you may have guessed, I'm speaking from experience! 
The Underwire and Gore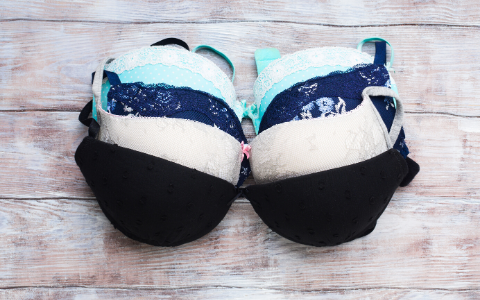 I bet you haven't heard the word "gore" when referring to your bra, have you? The gore is the front part of your bra where the cups meet. It is supposed to sit flat on your chest. It should NOT stick out, gape, rub you, chafe you, pull out, or dig into your skin. 

If you're not experiencing any of these issues, the gore of your bra is working out well for you! Next, let's discuss the underwire of your bra. Your bra is too small if the wire is way further down than your actual breast. If the underwire is digging into your breast, that's a big no-no! Time to get to the mall or go online shopping, pronto! Girl, it's time for a new bra. 

Also, more and more women are chucking out their underwire bras and replacing them with softer bras without underwire. If that sounds like your cup of tea, what are you waiting for? Get on board with the wireless bras! 
The Band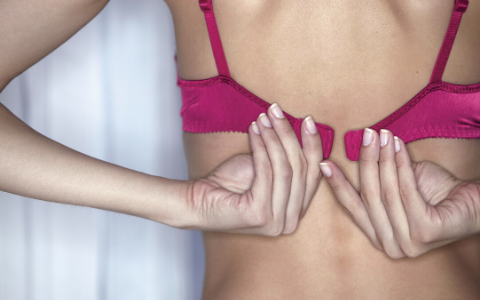 Spoiler alert, this is the most important part of the bra. In other words, the bulk of your bra support comes from the band. When you first get a new bra, make sure to wear it on the loosest strap. This way you can tighten it, as the fabric will naturally stretch over time. 

Depending on where the band actually sits on your back, you may need to find a new bra. If the band feels too far down your back and you can feel the underwire on your breasts, it's too tight and you may need to go up a size. 

On the other hand, if the band is too high on your back, it's not tight enough and you may need a smaller bra. If you can slip two fingers between your back and the band, it's a perfect fit. 
--------------
Remember, the employees at stores like Victoria Secret are happy to help you get fitted. If that doesn't sound like your scene, grab a measuring tape and measure yourself. 

The cups, band, and straps are important indicators when it comes to the way your bra fits. Check yourself out in the mirror so you can see how it fits. More importantly, ask yourself how it feels. 

Spending 10+ hours per day in a bra that physically hurts you is not doing you any favors. Plus, does it even look that good? Probably not! I'm sure there's a bra out there for you that looks stunning on you and makes you feel like a queen! Good luck bra shopping.  
Annie Foley
Author
Chavision