I know we're experiencing a global pandemic, but you still need shoes, right? Whether you're walking to the grocery store or walking your dog, you need a comfortable pair of shoes. 

Plus, let's not forget about fashion and style. Right now, looking cute is all I have! It gives me that little endorphin rush that keeps me going. All dressed up with know place to go is IN right now. If you've got a cute pair of shoes, don't let them collect dust just because of COVID-19! 

Plus, this whole thing won't last forever. Let's talk about summer shoes. It's time to shelve your clunky winter boots and bring out your sandals! 
1. Comfortable Sandals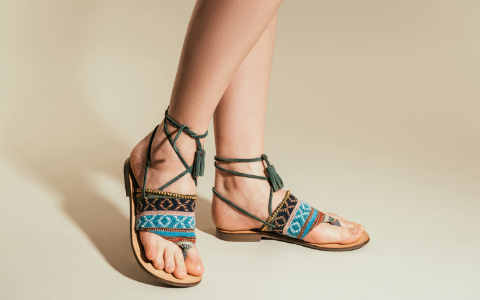 We all want a cute yet comfortable pair of easy-to-slip-on sandals that will allow us to go the distance. If you don't have this go-to pair of sandals then you're seriously missing out, girlfriend! You can dress them up with a pencil skirt or dress them down with a pair of light-washed jeans. 

The last thing you need is a pair of sandals that hurt  you and don't let your feet breath. Never settle for an unattractive and uncomfortable shoe. You deserve more! I know that the perfect pair of sandals is out there for you! 

It's true that you can't hit the mall at the moment, but you can open up a tab and get online-shopping. No excuses. After all, this is your front-of-the-closet GO TO pair of sandals. 
2. Clogs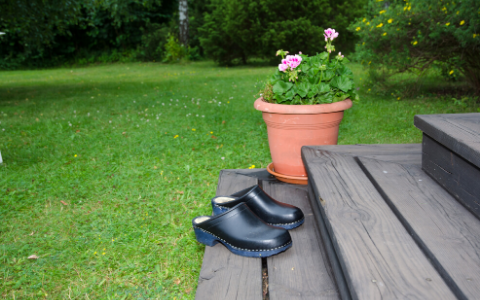 Clogs are all the rage! I can't tell you how much joy you'll experience when you finally find that snazzy pair of clogs. Not only will they look great on you, they're walkable and fashionable- a tough combination to find. 

This trendy shoe style seems to have stood the test of time - every season it's back on the market. It will give you height, calf-definition, and that extra pep in your step. No more suffering in the name of fashion. 

If your stilettos bring you agony - ditch them. The blocked heel makes it easy to walk for miles. Whether you want to wear them around the house or on the streets, you can't go wrong with a fun pair of clogs. 
3. Wedges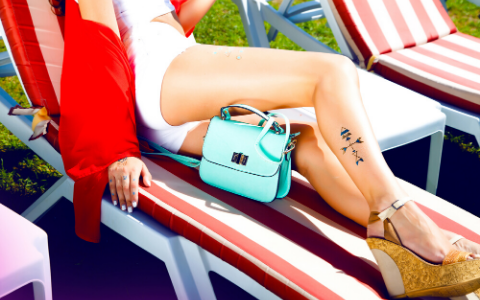 Every woman needs to own a pair of wedges. Honestly, a single pair of wedges is a little bit on the low side. Having a cute pair of strappy wedges has seriously been a great addition to my life. You can't have too many! 

You can pair them with just about any outfit- denim skirt, pantsuit, or jeans. Plus, you can wear them anywhere. Whether you're going to the movies or an interview, having a classic pair of summer wedges will look stunning on you!

Unless you think that looking too hot and fabulous is an issue, you won't run into any issues with a pair of wedges. Wedges are a type of heel that are easy to walk in. I've been dying for the weather to get warmer so I can bust out my wedges. If you have a pair, have some fun in them! 
4. Ballet Flats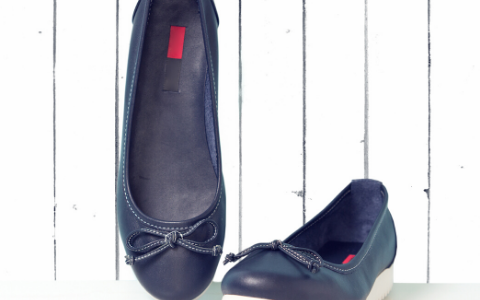 I know a handful of people that sneak into their ballet flats at the office. They take off their uncomfortable high heels and sigh in relief as they stretch their feet into their comfortable pair of ballet flats. But don't settle for a sad and ugly little pair of flats. 

You deserve to find a cute pair of flats that make you feel like a million bucks! They're out there! Trust me. Whether you want a solid-colored pair or cheetah-print flats, you can find a pair that expresses your personality. Wear them to a house party, a night on the town, a date, the office, or wherever! 

When it comes to style and comfort, never lower your standards. Once you find that chic pair of flats, I bet you'll where them everywhere! 
Whether you're going for chic, posh, chill or ritzy, shoes are a great accent to any outfit. They're an expression of your inner self. Plus, you NEED them to get you places. If you don't have these shoes in your closet, it's time to go shopping! 

Remember, never give up on the perfect pair of shoes. At this point, you'll never outgrow your shoes, so you don't have to feel guilty investing in a high-quality pair. Wedges, flats, sandals, and clogs are must-haves. 

If you've read this far, I know you care about fashion. The summer season is right around the corner! You deserve it all - beauty and comfort. Good luck on your quest for the perfect pair of shoes! 
Annie Foley
Author
Chavision
P.S. Looking for a fresh new look for your car? Check out our 3D Rubber Tire Stickers!