Owning your own vehicle is not exactly cheap; we all know how much money goes into our car each year. But what other option do we have? 

After all, we rely on our car as our means of transportation. Your life would not be able to function without your beloved car! Still, that doesn't mean that you need to cough up the cash whenever an unfamiliar mechanic tells you to.

It's time to take care of your car in a smart and efficient way. If you follow these tips, you'll be sure to save more than a few bucks this year. 
1. Find a Trustworthy Mechanic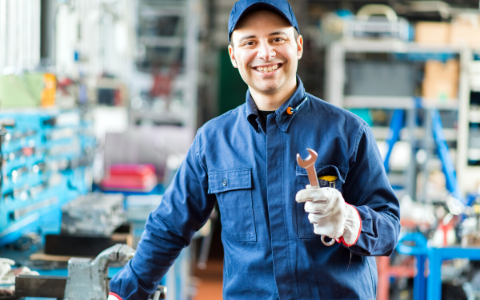 When it comes to finding a reliable mechanic, you are definitely going to want to do your research. Finding a mechanic that you trust is so crucial. Do you ever find yourself walking out of the car shop with an endless list of problems, feeling confused? 

Going to get your car checked out should not be a harrowing experience. Some mechanics will pull the wool over your eyes in an effort to make money off of you. Instead of getting ripped off, do your research online. In this case, reading reviews will be revealing. Hiring a mechanic to do work on your car is a lot like bringing a plumber in to your home – unless you truly know the dynamics of plumbing, you can be duped. Chances are you aren't a mechanic – neither am I, so that's why you are going to have to do your research. 

Read as many reviews as possible and look for someone that is trusted by the community. Trust your gut, don't stop until you've found someone who is reliable — and most importantly you feel that YOU can trust. In this case – reviews absolutely do matter, as people won't hesitate to call out the bad eggs online.
2. Focus on the Essentials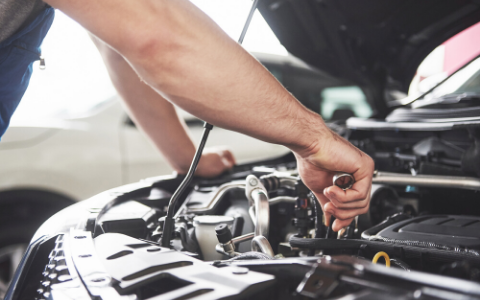 Find out what is crucial and prioritize. Hear me out – this little tip can save you thousands. If you are walking out of a garage with a huge list of issues and a whopping bill – don't panic. 

Communication is key here. Find out what is truly crucial to the car's functioning. Cosmetic issues can wait. It isn't "all or nothing". You don't need to do the whole list all at once. Once you discover what the essential work is – do that. As for the rest, take a few nights to sleep on it. Chances are, only one or two items on the long to-do list are truly essentials, and the others can wait. 

Don't let your car to-do list overwhelm you. Having a dialogue with your (reliable and trustworthy) mechanic may put your mind at ease. Remember, you're in the driver's seat of your own life. You have the power to make informed decisions. Again – begin by only doing what is crucial. Put aside the cosmetic and non-essential work and focus on function. Have an honest conversation with your mechanic.
3. Ask for a Breakdown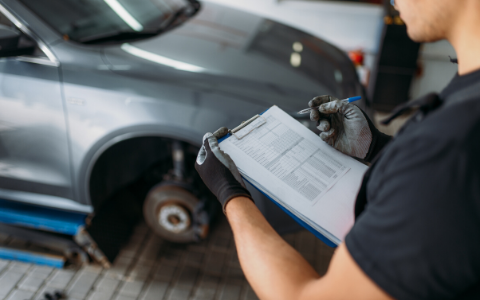 Ask your mechanic these three questions:
What exactly needs to be done?
What parts are needed?
Out of this bill, how much am I paying for labor?
Seriously — make a checklist of these three questions and bring them to your mechanic. Don't hesitate to call other mechanics now that you have a deeper understanding of the specifics. You aren't married to a mechanic, or obliged to do any work just because he or she uncovered an issue. 

Call around, see how much other mechanics would charge for the same exact job. Labor costs can vary drastically. Also – in many cases you can order the parts yourself from an auto supply store, at a much cheaper cost. For example, check out "Rockauto" online, and compare that with what your mechanic quoted you. Chances are you can save a heck of a lot by simply ordering the part yourself. 

You can always order the parts yourself, and then call the mechanic and ask how much labor alone would cost, or you could even call up your knowledgeable friend to help you out. In summary, be sure to ask: What work that needs to be done? What parts are needed? What are the labor costs? Knowledge is power!
--------------
I hope these tips help you save some serious cash! While our cars are necessary and important to us, we don't have to spend unnecessary money. If you love your car, you're not alone. It doesn't mean that you love your car any less if you're able to get the same work done for a cheaper price! It's all about being smart about your investments. Finding a trustworthy mechanic, having an honest conversation, and asking for a breakdown can help you save BIG. Don't let anyone hoodwink you! Doing some basic research online and gaining more of a knowledge about auto parts may empower you. I wish you and your lovely car all the best. 
Annie Foley
Author
Chavision
P.S. If you want to turn your car into an absolute masterpiece, check out our fresh 3D Rubber Tire Stickers!